Genzyme sells diagnostics business to Sekisui Chemical Co
Also to divest pharmaceuticals intermediates business to International Chemical Investors Group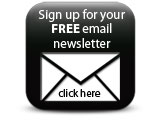 Genzyme has completed the sale of its diagnostic products business to Sekisui Chemical Co for US$265m in cash.

Sekisui has also agreed to supply Genzyme with enzymes needed for the production of Cerezyme (imiglucerase for injection).

Sekisui has bought the assets of the business, including diagnostic product lines and technologies. Approximately 575 employees in the Genzyme business have been offered similar positions with Sekisui, which plans to maintain operations in each of the business's current locations.

Genzyme has also agreed to sell its pharmaceutical intermediates business to an affiliate of International Chemical Investors Group (ICIG) of Luxembourg.

Under the terms of the agreement, ICIG will purchase the pharmaceutical intermediates business, excluding the drug delivery technologies portion of the business. ICIG will offer employment to the unit's 120 employees, and plans to maintain operations at its primary location in Liestal, Switzerland.

The intermediates business will be renamed Corden Pharma Switzerland and operate as part of ICIG's pharmaceutical business.

The aim is to close the transaction during the first quarter of 2011. Financial terms were not disclosed.

ICIG has also signed a five-year contract to provide Genzyme with materials needed for the production of eliglustat tartrate, an investigational treatment for Gaucher disease Type 1 that is currently in Phase III clinical trials.

In addition, ICIG will supply materials needed for the manufacture of other treatments in earlier stages of development, including neo-GAA, currently in preclinical development as a potential next-generation Pompe disease therapy.

The sale of these businesses is part of Genzyme's desire to sell non-essential business units. In December, it completed the $925m sale of its genetic testing business to Laboratory Corp. of America Holdings.


Companies