Gerresheimer extends its medical plastic systems product design competence
Acquires item medical device design
Gerresheimer item is established. From left to right: Peter Wallrabe (managing director, Gerresheimer item), Manfred Baumann (CTO/COO Gerresheimer Regensburg) and Goesta Pretel (director Technical Competence Centre, Gerresheimer Regensburg)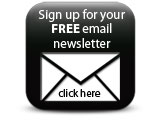 The Gerresheimer Group has taken over item medical device design in Muenster, Germany, augmenting the pharmaceutical and medical product design and development competence of its Medical Plastic Systems Division.

The company will be merged with Gerresheimer's Medical Plastic Systems Division, which covers all stages of the development and production chain.

The combined entity will be known as Gerresheimer item and operate as a Gerresheimer subsidiary. It will employ a team of around 20 designers and product developers.

Item's former managing director Peter Wallrabe will manage the new company.

'The new company unites item medical device design's strengths in product design and development with Gerresheimer Medical Plastic Systems' bundled manufacturing expertise,' he said.

'Our customers profit from this combination. Design for manufacturing now commences in the product development stage, which shortens development time, reduces development costs and mitigates project risk because there is no longer any need for post-design, plastic-oriented optimisation.'

Gerresheimer item's portfolio of services extends from concept development to production-ready product. It includes advice and support in the early project phases, assistance in design development, insurance of freedom to operate, plus engineering, prototyping, clinical study coordination and clinic sample production.


Featured Companies