Gerresheimer invests in fourth prefilled syringe line
Will add annual capacity of 120 million syringes
Gerresheimer will add a fourth RTF syringe line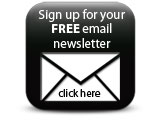 Gerresheimer, a German supplier of glass and plastic products to the pharma and healthcare industry, is investing around €20m in a new production line for prefilled syringes to support double-digit annual growth in the sector.

The company is adding a fourth production line at its Buende plant in Germany to three existing lines for Ready-To-Fill (RTF) syringes.

The new line will produce an additional 120 million syringes annually when it is completed in 2012.

Uwe Röhrhoff, chief executive of Gerresheimer, said the investment would 'consolidate our global market position further'.

'The technical know-how of our Syringe Competence Centre in Buende makes it the ideal platform for further growth,' he added.

Gerresheimer's product range includes pharmaceutical vials, complex drug delivery systems such as syringe systems, insulin pens and inhalers.

The company has production operations at 40 sites in Europe, North and South America and Asia. It has sales of around €1bn and employs 9,500 people.


Featured Companies