Global biosimilars pipeline has expanded by more than 40% in 12 months, finds report
Strong growth in Brazil driven by public-private partnerships
The number of publicly disclosed biosimilar development projects has increased by more than 40% in the last 12 months, according to a report by data analyst Decision Resources Group.
The majority of these projects are yet to enter clinical development, but the 20% annual increase in the number of biosimilars in clinical trials also indicates substantial advancement in the late-stage pipeline, the report suggests.
Other key findings from the Biosimilars Advisory Service report, Global Biosimilars Markets: Pipelines, Regulations, and Major Players, are that South American companies have achieved the biggest increase in the number of biosimilars in development, driven by the large number of Brazilian Productive Development Partnerships that have been struck between public organisations and industry to bring biosimilar manufacturing into the country.
Indian companies have disclosed more biosimilar development projects than regional companies located in any other country, but it remains unclear whether Indian regulators have begun enforcing the 2012 biosimilars guidelines, the report says.
Among biosimilar developers, monoclonal antibodies – such as rituximab and trastuzumab – are firmly entrenched as the most popular targets, largely due to the high sales captured by the reference brands and the imminent patent expiries in major markets.
Although regulatory guidelines for biosimilars have been adopted in more than 60 countries, global harmonisation of requirements for approval remains a future ideal, rather than a reality.
Decision Resources Group Senior Director of Biosimilars Research, Kate Keeping, said: 'The rapid expansion of the biosimilar development pipeline shows that there is no sign of the commercial threat from biosimilars going away for innovator companies. However, the remarkable speed of pipeline growth will be better news for over-stretched healthcare budgets that urgently need more affordable biologic medicines.'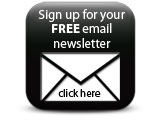 She added that biosimilar manufacturers face many challenges, including upfront manufacturing costs, demonstrating biosimilarity, designing clinical trials to meet changing regulations, assuaging the concerns of doctors about comparability with the original brand, and product differentiation.
Companies