Good Weighing Practices poster highlights effective measures
Make the right decisions where it really matters
With its risk-based approach, Good Weighing Practice helps you make the right decisions where it really matters.
For all important stages of your balance's life cycle, GWP recommends simple and effective measures to maximise process security and minimise costs. Find out more by ordering your free GWP poster by visiting www.mt.com/uk-gwp-poster.
The programme starts with an evaluation of your weighing needs, the associated risks and potential regulatory requirements or norms relevant for your industry. With this information, GWP provides clear recommendations for selecting, installing, calibrating and operating the adequate weighing system.
Free on-demand seminar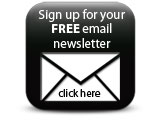 To learn more about GWP or to register for free on-demand webinars visit www.mt.com/gwp. Learn how to simplify testing procedures, achieve continuous measurement reliability, and ultimately save time and money.
Companies