Green is the new black
Sustainability is more than just marketing hype or a trendy buzzword, says Hilary Ayshford
Hilary Ayshford
Editor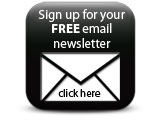 Green chemistry is not a new idea. The concept has actually been around since the 1990s, but it is only now that many companies are starting to examine their manufacturing processes from the ground up to seek out ways of improving their environmental credentials.

As is usually the case when a radical shift in attitude begins to translate itself into action, there are some companies who anticipate the way the wind is blowing and make it their mission to be in the vanguard of those charging into the brave new world.

Following them, and usually not too far behind, are those who want to embrace the new way of thinking but would rather wait until others have tested the temperature of the water before they dip a cautious toe in for themselves.

And bringing up the rear are those who are aware of the wind of change but do not actively pursue a change of course until such time as they are pushed from behind by legislation.

Controls on emissions, rising costs of waste disposal and the implementation of REACH have all served as tools to nudge the recalcitrant, the reluctant and the apathetic into some degree of action, but it seems that there is nothing like a good old economic downturn to focus the attention on saving energy and other inputs, reducing waste and optimising processes to give maximum yields.

From an interesting sideshow at InformExUSA in previous years, sustainability took centre stage at this year's event, with its own set of awards, a well-attended breakfast briefing and a special area in a prime position on the show floor rather than tucked away in a corner or at the extremities of the hall.

One of the key messages to come out of the exhibition was that green chemistry does not necessarily have a negative effect on a company's bottom line. Quite the reverse: it may provide a strong competitive advantage.

As the sustainability message spreads, it will become a standard criterion for selecting suppliers and in the foreseeable future will be as much of a given as quality standards and security of supply are today.

In an industry that is used to dealing with matters of life and death, this is a global issue that should be embraced without delay.
Companies