Habib Dable to become President of Bayer's US Pharmaceuticals Business
While Philip Blake becomes Head of Region Americas for Bayer HealthCare Pharmaceuticals
Habib Dable
Bayer has appointed Habib Dable as President of Bayer HealthCare Pharmaceuticals, the US-based division of the global company's pharmaceutical business.
Dable will report to Philip Blake, who will now assume the role of head of the Americas region for Bayer HealthCare Pharmaceuticals and continue leading US corporate functions as senior Bayer representative (SBR) in the US, a position he has held since 2012.
'Habib Dable is a highly respected leader at Bayer, and I'm thrilled to have someone with such a wealth of experience step in to lead the company's largest pharmaceuticals market worldwide,' said Blake. 'Having spent more than two decades at Bayer in a range of key roles with increasing management responsibility, Dable will be a critical asset as we look to build on our positive momentum in the US to create long-term growth.'
Dable was previously global head of speciality medicine for Bayer HealthCare Pharmaceuticals, a role he held since 2013 and in which was responsible for overseeing four therapeutic areas for the company – haematology, oncology, ophthalmology, and neurology.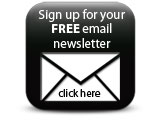 He began his career at Bayer in 1994 as a sales representative and moved on to hold a number of senior roles in Canada, Japan and the US, focusing on strategic planning, sales management, and global product marketing including successfully leading global product launches.
Companies