Heidelberg demonstrates Linoprint versatility
Linoprint digital inkjet printing systems will take centre stage at interpack 2011
German printing machinery company Heidelberger Druckmaschinen will be presenting products and solutions for packaging printing in Hall 11, stand E31, with the Linoprint unit taking centre stage.
The Linoprint digital inkjet printing systems offer manufacturers, packaging producers, and filling companies solutions for many different areas of packaging production, where customised decoration and labelling play a key role alongside printing on flexible materials.
The new-look Linoprint DriveLine B is ideal for printing on a range of substrates in packaging and label production
The Interpack 2011 presentation will focus on applications for the pharmaceutical, cosmetics, and manufacturing industries.
With regard to pharmaceutical applications, Heidelberg will be using the Linoprint Driveline B, for example, to demonstrate the many options available for printing on aluminum foil and labels, thus highlighting the machine's versatility.
'The flexible Linoprint solutions are making it possible to integrate digital printing into packaging lines,' said Daniel Dreyer, head of Linoprint at Heidelberg. 'When integrating inkjet systems at customer sites, we factor in both the existing production environment and the inks and substrates to be used in our systems.'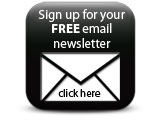 Heidelberg will also demonstrate how cold foils can be used effectively and sustainably to finish and further process packaging for OTC products, pharmacy cosmetics, and cosmeceuticals, for example.
Companies