High Force Research opens new laboratory in North-East
Joins 90 research-oriented businesses at the Wilton Centre, Redcar
High Force Research's Dr Roy Valentine (right) at the new laboratory with Wilton Centre's Site Director Steve Duffieldt)
Bowburn, Durham-based chemical research and development company High Force Research is to open a new 1,018ft2 (95m2) laboratory at the Wilton Centre in Redcar, Cleveland.
Located in the heart of the UK's North East chemical industry and sited on a 75-acre business and science park, the fully equipped laboratory features six chemical fume cupboards and advanced research facilities custom designed for chemical development.
The firm said there is also scope for future expansion as its existing Bowburn facility is at full capacity.
High Force Research's Dr Roy Valentine said: 'We will be staffed from day one with full-time chemists based on site, two of whom are newly qualified PhD students from Newcastle University. We are hoping to recruit more chemists in the near future to help with our expansion plans at Wilton.'
He said the site has excellent facilities and with around 90 research-oriented businesses on site the location also provides the firm with increased networking and collaboration possibilities.
Wilton Centre's Site Director Steve Duffield added: 'High Force Research is a well-established company and is creating a number of highly skilled positions that will attract well-qualified people to the area and help to boost the long term prospects of the Teesside economy. We are very proud that the company has chosen to expand its operations here.'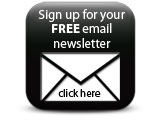 Founded in 1988, High Force Research is one of the UK's longest-established chemical research companies.
Companies