Hosokawa Micron's new hybrid vision isolator
Hosokawa Micron has introduced an isolator range capable of handling the containment of larger pieces of equipment and processes that need a bigger working area.
The Hybrid Vision Isolator is based on the Hosokawa Flexible Containment Isolator (FCI) and handles pharmaceutical products and processes with containment levels below 1µg/m³.
The isolator features an acrylic canopy, which allows for visibility inside the unit. Unlit corners or dark spots, as a result of shadows cast from internal arms or the operators arms, are therefore eliminated to give full operational visibility.
The acrylic canopy allows location of glove ports in any position on all four sides of the canopy to give operators easy, all round access to all equipment, controls and process and maintenance activities.
The Isolator incorporates HEPA filtration and a continuous liner bag out port as standard and in addition can be fitted with options including a CIP system, nitrogen purge, interlocked access door, oxygen analyser and electrical power sockets.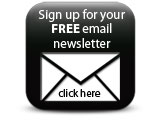 It can be wheeled to different locations within the facility. Hosokawa Micron claim the isolator is a lower cost alternative to the stainless steel isolator and shorter lead-time for testing, trials or production processes.
Companies