INTERPHEX: Fitzpatrick Company and Quadro Engineering launch Scalable Lab System milling platform
Innovative tri-clamp design enables operators to alternate between multiple milling solutions in minutes
The head interchangeability this provides makes the equipment suitable for milling and/or wet material conditioning
The Fitzpatrick Company and Quadro Engineering have launched the Scalable Lab System (SLS), the latest incarnation of their lab-scale L1A FitzMill, and U5 Comil combination package. The new offering includes five material processing and milling solutions: Fitzpatrick's FitzMill L1A Comminutor; Quadro's U5 and U5 High Efficiency Comil, FlexSift S5 and H5 High Energy API Comil.
The new system enables operators to alternate between multiple milling solutions in minutes, thanks to its innovative tri-clamp design. The head interchangeability this provides makes the equipment suitable for milling and/or wet material conditioning, as stand-alone or to complement lab-scale wet granulation systems. It enables operators to process samples as small as 5g with minimal loss or product retention, and >50kg/hr milling for certain products.
The SLS utilises 'smart-detect', which automatically ensures the appropriate speed range is fixed by recognising the head being installed – a critical parameter for ensuring scalability to production machines is maintained. It intuitively and seamlessly facilitates the transfer of operating parameters from small sample R&D tests, to full-scale production machines.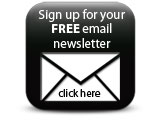 'Quadro and Fitzpatrick have pioneered the flexibility of interchangeable milling heads in their respective field,' said.Wilf Sangüesa, Product Manager, MPT Pharma Processing at Quadro Engineerin /The Fitzpatrick Compan. ' With this heritage and our technical focus on delivering scalable and predictable material processing/milling results, we believe the new platform offers a stand out, disruptive solution to the market.'
Companies