Improve the control of your weighing process
Risk-based guideline provides well documented answers to quality and safety concerns
GWP takes care of the entire life cycle of a weighing instrument
METTLER TOLEDO has developed a risk-based guideline, Good Weighing Practice (GWP) that takes care of the entire life cycle of a weighing instrument.
GWP provides sound and well documented answers to your quality and safety concerns in an effort to establish consistent and reliable weighing processes.
Register for the online seminars and discover how you can take the risk out of weighing. Available on-demand, 24/7, the GWP online seminars can be viewed at your own convenience. Learn how to simplify testing procedures, achieve continuous measurement reliability and, ultimately, save time and money.
Focusing on evaluation, selection and test methods, visit www.mt.com/webinars to register.
Part 1: Measurement Uncertainty and Minimum Weight
Part 2: Routine Testing of Weighing Systems
In addition you can now check the quality of your weighing process with METTLER TOLEDO's online GWP Risk Check for balances and scales. Fast and simple to use, the online tool provides you with expert advice on how to optimise your quality system.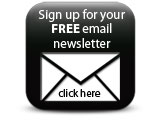 To run your own risk check simply visit www.mt.com/gwp-riskcheck and have a go!
Companies