Increase in exhibitor bookings for InformexUSA in New Orleans in 2012
Already 289 confirmed exhibitors for the 2012 event, which is a 7.4% increase year over year
Informex, the leading meeting place for buyers and sellers of high-value chemistry for a broad range of applications, has registered an increase in exhibitor booking levels for next year's event, which will take place at the Morial Convention Center in New Orleans from 14-17 February 2012.
There are already 289 confirmed exhibitors for the event, which is a 7.4% increase year over year. Fifteen of these exhibitors are either new or have increased their booth space for next year's show, with the largest exhibitors including Albemarle, AMRI, WeylChem, BASF, Evonik Degussa, DSM, Johnson Matthey and FutureFuel.
Successful features from previous years will return in 2012, such as the Profiles in Sustainability Awards, which are now in their third year, and the Chemistry Innovations Poster Pavilion, which was introduced in 2011.
The Profiles in Sustainability Awards are designed to support new innovations that are not only sustainable, but also feasible on a commercial scale. The Chemistry Innovations Poster Pavilion offers a channel for exhibitors and non-exhibitors to display their latest innovations, new products, technologies and services directly to influential industry players.
'Informex aims to keep a fresh perspective on what will be most beneficial to our visitors,' noted Jennifer Jessup, Global Brand Director for Informex. 'By paying close attention to the market and to visitor and exhibitor feedback, we are able to identify what features we should continue and where we should try something different.
'Our 2011 visitor survey indicated that 85% planned to return in 2012. While we are obviously delighted when we receive feedback of this nature, we know that that we must continue to deliver an event that surpasses visitor expectations and adapt content according to market demands.'
New for 2012, InformexUSA will introduce a new format for the popular conference programmes as a pre-show series, which visitors can attend on Monday 13 February 2012.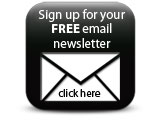 For further information on InformexUSA and online registration please visit www.informex.com
Companies