Industry, researchers and funders to accelerate development of breast cancer treatments
Pfizer is the first pharmaceutical firm to join the programme
Pfizer is the first pharmaceutical firm to collaborate with Breast Cancer Now as part of the UK charity's new Europe-wide Breast Cancer Now Catalyst Programme.
The Programme is based on a collaborative approach to research that will bring together industry, researchers and funders to accelerate the development of treatments to support Breast Cancer Now's goal of stopping breast cancer deaths by 2050.
Pfizer's commitment includes allowing academic researchers access to certain drugs in the firm's oncology pipeline, opening up some of its existing and experimental medicines to independent research.
The US drugmaker has also committed around £10m over three years to fund research projects from independent researchers as part of the Programme.
Breast Cancer Now expects more pharmaceutical firms will join Pfizer later this year.
The Programme will allow the scientific community to propose research projects based on their unique insights into patient needs and understanding of cancer therapies. Proposals will be reviewed by an independent steering committee, with the successful proposals receiving funding and access to Pfizer's oncology portfolio.
In the last 20 years we've made great progress in treating breast cancer, but progress has slowed
Rob Day, Head of Pfizer Oncology UK said: 'Like Breast Cancer Now, our aim is to improve the outlook for people living with cancer and we will continue to work hard to develop medicines that control and cure people's cancer. We firmly believe that through collaborations, such as this, we can achieve more and move faster.
'We've made huge strides in understanding and treating cancer already and that knowledge is only continuing to grow and advance through collaboration.'
Baroness Delyth Morgan, Chief Executive at Breast Cancer Now, said: 'In the last 20 years we've made great progress in treating breast cancer, but progress has slowed, and 12,000 deaths a year in the UK from this disease is still too many. We strongly believe that the fight against breast cancer can only be won by everyone joining their efforts.
'Today's launch of The Breast Cancer Now Catalyst Programme marks this new era of collaboration and fresh thinking, focused on excellence and new discoveries. By combining our expertise, knowledge and resources we want better, stronger medicines and treatments to reach those women and men suffering from breast cancer quicker.'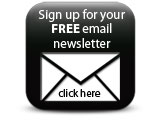 The UK has one of the lowest breast cancer survival rates in Western Europe, and this year alone, 50,000 women will be diagnosed, and 12,000 women will lose their lives to the disease this year.
Companies