Intertronics mixers create nano-particle suspensions
Overcomes problems of dilution where materials have negligible water solubility
Thinky mixers from Intertronics create nano-particle suspensions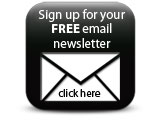 Intertronics has introduced a clever mixing process, which uses the Thinky ARV-310 and Thinky ARV-5000 industrial non-contact 'planetary' mixers for engineering compounds.

The company says these machines create nano-particle suspensions of medical compounds more reliably and quickly than traditional methods. This can overcome problems of dilution where materials have negligible water solubility and enables mixing, dispersal and degassing in amounts as small as 0.5ml, up to large, laboratory level quantities.

The new process involves using a Thinky mixer with zirconia balls, which can pulverise poorly water soluble compounds such as medical drug doses using 2000rpm planetary technology. In addition, use of the ARV vacuum mixer enables complete elimination of all air bubbles.

A pestle and mortar are commonly used for oral dosage formulations. While this hand process is generally effective, it can also be tedious and tiring and lacks any degree of repeatability or consistent quality.

Intertronics' new technique is called nh-Step, which is said to make the mixing process easy and fast. It also improves physiochemical properties and can be applied to many oral suspensions. For example, with an initial particle size of 18 micron, when using the nh-Step process with the Thinky ARE-250, the particle distribution was reduced to 2 microns after only 3 minutes.

The Thinky ARV-310 and Thinky ARV-5000 have the ability to process under vacuum, or under normal pressure, or even automatically switching into vacuum mode from non-vacuum state during the process. It is possible to set the desired vacuum level for different types of ingredients.


Companies