Investing in the future of pharma
GEA is taking the pharmaceutical manufacturing industry further, faster, with a significant investment in a new, state-of-the-art Pharma Solids Center
GEA's ConsiGma continuous manufacturing platform
In May this year, representing the organisation's continued commitment and ongoing support for the current and future pharmaceutical industry, the company will officially open its recently expanded GEA Pharma Solids Center (GPSC) in Wommelgem, Belgium.
With a total footprint of 1100 m2, including 200 m2 of technical space, GEA's multimillion Euro investment in its Wommelgem facility embodies the state-of-the-art in oral solid dosage (OSD) form testing, development and optimisation.
Now almost tripled in size, the GPSC offers a full range of process technologies (both batch and continuous) to produce pharmaceutical OSD forms.
Dr Kevin Robinson spoke to GEA's Frans K.A. Maas, VP Pharma Solids, and Phil Gabb, Senior Sales Director, Pharma Solids, to find out more.
"The expanded facility represents our continual investment in the global pharmaceutical market and, in particular, OSD technology," says Frans. "Whether our customers are working with batch-based or continuous processes, the GPSC now offers an even wider range of innovative solutions than ever before."
"From cost assurance and process optimisation to real-life simulations and test and loan machines, we provide a unique range of services that are designed to enhance production and expedite time-to-market. The needs of drug manufacturers are critical and individual; our worldwide test centres have been created to meet those needs," he adds. "With our unparalleled history of expertise in processing OSDs, from pills to pellets to MUPS, and our tried and tested technologies, I am convinced that we can continue to help our customers to get their products to market faster in a cost-effective way," said Phil, adding: "The new centre offers a wealth of opportunity for our clients, including customer demonstrations and trials on our world-class batch and continuous equipment, training sessions and hands-on lab experience, product development assistance, CQA evaluation support and updates on what can be achieved with GEA equipment."
"Additionally," he notes, "we provide a unique range of services, such as testing new concepts (equipment/advanced controls), and developing and refining new procedures to increase both our understanding and the capabilities of our machinery."
Worldwide support
Phil is keen to emphasise the company's global presence and ability to provide service and assistance anywhere on the planet. "Based on our strong commitment to research and development, our pharmaceutical technology centres in Belgium, Germany, Denmark, the UK, the USA, Singapore, China and South Korea provide global technical support and know-how to the pharmaceutical industry," he says.
"At our technology centres, interested parties can test any unit operation, from lab- to pilot-scale, or perform comparative process studies with our skilled operators by analysing complete process trains. In addition, our permanent staff of experienced engineers, technicians and industrial pharmacists can assist with any production problems, new developments and the modification of GEA technology to meet specific needs. Our personnel remain constantly up to date with the most recent developments in the industry to be able to provide the best assistance possible."
"From new product and feasibility trials to scale-up studies, training programmes and process support, we believe that our services greatly benefit anyone involved in industrial R&D, equipment selection, process optimisation and product development," he enthuses, adding: "From solid dosage applications in the Wommelgem GPSC to the largest and most advanced spray drying facility in the world in Copenhagen, Denmark, and separation technologies in Oelde, Germany, we can help you to build quality into your processes, adjust key parameters to drive your critical quality attributes to the required target levels and bring new products to market in a quick and efficient way."
A portfolio of innovation
When asked about available technologies in the GPSC, Frans is quick to remind me that no other supplier offers such a comprehensive portfolio of tableting technologies, from powder handling to granulating, pelletising, drying, compression and coating, including the first ever continuous high shear granulation, drying and tableting system, which is set to revolutionise OSD processing. He also took the time to highlight some of the key application areas that will be on offer.
Containment expertise: GEA has a long history of expertise and an unparalleled depth of experience in the field of containment. The company not only offers a comprehensive range of robust and compliant containment products, it also boasts unrivalled experience in identifying the most appropriate solution and a thorough understanding of containment risk analysis.
Next-generation compression: GEA's tableting technologies include a unique system that independently and simultaneously measures and controls both tablet weight and hardness, and a weight control system that provides increased sensitivity at lower forces. Their presses offer extended dwell times — up to 300% — resulting in higher outputs and enhanced productivity.
Continuous wet granulation and drying technologies: Taking a blue-sky powder-to-tablet approach to pharmaceutical manufacturing, GEA's ConsiGma platform offers continuous oral solid dosage granulation, drying and tablet compression in a single production line. In the GPSC, both R&D and production-scale equipment will be available to optimise both processes and products.
Continuous direct compression: Available in the GPSC for product trials, the ConsiGma CDC is a complete tablet production facility with embedded quality control in one machine, integrating four key GEA technologies — accurate loss-in-weight feeding, continuous blending, GEA compression technology and the online measurement of CQAs (Critical Quality Attributes) with a Lighthouse Probe.
Integrated small-scale granulation and drying: At the heart of GEA's small-scale and R&D portfolio is PharmaConnect, which allows a number of diverse process modules to be docked to a single control unit. The GPSC offers both a mobile and a permanently installed PharmaConnect system with high shear granulation modules.
Flexible fluid bed processing: FlexStream is a multipurpose processor that addresses the current shortfalls of traditional fluid bed processing, including linear scale-up, and fully contained loading and unloading for pharmaceutical applications. In the GPSC, this technology can be tested and demonstrated at lab, pilot and production scale.
High performance tablet coating technology: The ConsiGma coater is a revolutionary, high performance tablet coating technology that accurately deposits controlled amounts of coating materials on tablets. Designed specifically to be an integral part of the ConsiGma continuous tableting lines, the ConsiGma coater is able to process small quantities of tablets at very high rates, offering improved heat and mass transfer.
Optimised pellet and MUPS formulations: Pharmaceutical pellets offer many additional features compared with conventional tablets. GEA is able to offer all the typically used pelletisation processes and help you to select the one that best suits your needs, including powder and liquid layering, melt and wet granulation processes, and innovative MUPS production technology that eliminates segregation and significantly increases process yields.
GEA has supplied mixing and granulation systems to the pharmaceutical industry for more than 50 years
When in Düsseldorf
To celebrate the opening of the new GPSC, GEA is inviting valued customers, pharmaceutical industry stakeholders and key partners to visit and tour the new facility during interpack. The agenda includes a welcome reception with drinks and lunch, opening presentations and a guided tour of the laboratories. Space is, however limited, so please visit the online event page to register your interest, download the flyer and learn more about the day's programme.
"interpack is the perfect platform for us to highlight our expertise and technological innovations. The GEA stand B09–B31 in Hall 7a will be "Packed with Inspiration," referring to the many different (new) technologies and solutions for the packaging and processing industries that we will be presenting during the show," notes Phil.
As a trusted innovator of manufacturing concepts, analytical technologies and processing equipment, GEA has the capability and will continue to play a major role in the global drive to develop both batch-based and continuous OSD manufacturing solutions that improve the quality, efficiency and cost-effectiveness of pharmaceutical production for the ultimate benefit of patient health.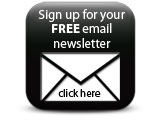 "This is an exciting time for the pharmaceutical manufacturing industry," concludes Frans, adding: "This investment represents a significant expansion of our technology centre, our faith in the future of OSD forms and our confidence in the current and future ventures of our customers."
Featured Companies