IoT, Industry 4.0 and the pharmaceutical manufacturing sector
The Internet of Things will bring significant benefits to the pharmaceutical industry as the concept of connected healthcare gathers pace
With the dawning of the fourth industrial revolution, Industry 4.0, the Internet of Things (IoT), operational excellence, smart manufacturing and connected data are industry terms that are becoming increasingly important to the continued success and competitiveness of today's global manufacturer.
The IoT is quickly changing the way manufacturers operate, bringing a real opportunity to achieve new heights of operational innovation and excellence.
Industry 4.0 technologies will enable manufacturers to have full visibility of operations and allow them to be responsive to information about raw materials, inventory, assets, quality, waste, output and customer demands, ensuring that opportunities for improvement are highlighted and action is taken, saving money, time and improving customer satisfaction and supplier relations.
The connectivity of equipment, people, processes, services and supply chains all make up the IoT and Industry 4.0. The emergence of this new era of embedded technology means that information regarding how these things are integrated together is available at your fingertips. For manufacturers to compete effectively in the ever-changing global marketplace, full advantage of this available technology will need to be taken.
Access to meaningful data means a better view of operations, allowing for better analytics and real-time responsive decision making to drive continuous improvement and operational excellence. According to analyst research, the manufacturing industry will be the largest beneficiary of the IoT, so it's definitely something that will have a major impact on the pharmaceutical and healthcare industry.
Connecting people, processes and systems
Like many other industries, the pharmaceutical sector is challenged with a number of obstacles when it comes to developing, producing and marketing products such as medical devices and brand medications. These challenges include improving product quality, tracking products, ensuring regulatory compliance, reducing lead times, improving efficiency, reducing scrap, reducing inventory, reducing downtime and connecting the supply chain.
They must meet strict regulations regarding environmental issues, undergo Quality Control (QC), apply Statistical Process Control (SPC) and keep Electronic Batch Records (EBR) throughout the manufacturing process. As one of the most regulated industries facing increasing market pressure, pharmaceutical manufacturers must price their products competitively; to achieve this, their operational processes must be at their most efficient, whilst continually maintaining quality and meeting compliance requirements.
The fourth industrial revolution is the move towards digitisation. Cyberphysical systems such as smart sensors can produce data that can be quickly acted on. When the quality, safety and traceability of products is paramount, such systems can only be a positive thing, right? Only if the data generated from the systems are analysed properly to make timely, quality decisions, based on facts, does it become meaningful.
But many manufacturers are putting themselves at risk by using archaic paper-based systems to support quality and traceability. IoT is about integration and how people, processes and systems talk to each other, which largely doesn't happen unless automated systems have already been adopted. Connecting data from the automation environment into the IoT and big data cloud will be a tough challenge for pharmaceutical manufacturers. Collecting the right data is just the beginning; getting the right kind of systems and people to analyse the data so that the best decisions can be made is the tricky bit.
The tangible benefits of IoT and Industry 4.0
Global healthcare organisations and pharma players in the industry could see great success and benefits from integrating Industry 4.0 technologies, such as optimising the workflow and manufacturing processes, complying with strict standards and regulation, enabling root cause analysis and alerts for better product quality and performance. The management of real-time electronic batch records (EBRs), process validation, audit trails (defined by workflow and procedures) and electronic signatures offer a reliable, digital solution for performance management, quality improvement and productivity.
Software systems such as electronic device history records (eDHRs) allow medical device manufacturers to maintain device history records for each batch, lot and unit they produce, supporting compliance with 21 CFR Part 11 standards throughout the manufacturing process. IoT-enabled systems could be utilised to help manufacturers benefit from a reduction in waste through labour, materials, time and energy, follow government compliance, meet optimum product lifecycle times and achieve tighter margins.
Implementing well established technologies such as manufacturing operations management (MOM) systems, electronic quality management systems (EQMS) and traceability systems can offer many benefits to the pharmaceutical sector, including a fast and effective solution to improve output, quality, reporting — all while meeting regulatory compliance requirements — offering real-time data and information for analysis and action.
The connected healthcare concept
Paulo Nobre, Quality and Development Manager, Cimlogic
Connected healthcare is a patient-centred model that uses technology for the delivery of remote healthcare services, connecting people and information together within one system. It aims to maximise healthcare resources and provide better opportunities for consumers and patients to engage with clinicians and better self-manage their care. According to experts, the healthcare industry must look at the significant impact that technology has had on other industries such as banking, retail and logistics to help transform the quality and delivery of its service and to ultimately increase efficiencies.
As customer demands for better quality healthcare services increase, the industry must move away from traditional methods of connecting with healthcare professionals, patients, carers and organisations to fully utilise the available technology to improve the access to product and service information.
An example of a simple remote device is one used at patient's home to detect vital signs of being unwell. The information is sent to a home health nurse who can intervene if there is a potential health risk. The use of sensors and devices could reduce the need for patient hospitalisation, reducing any unnecessary associated costs.1
The view from many business leaders is that having smart factories alone will not be sufficient to efficiently operate in the global manufacturing market. Businesses need to concentrate on creating smart value chains, which means connecting people, products, processes and communities. Utilising data to turn smart factories into a smart value chain and connecting everybody in the value chain together — such as medical professionals, healthcare stakeholders, patients, suppliers, R&D teams, agencies and so on — is key to the future success of the industry.
As well as Big Pharma organisations, small to medium sized enterprises (SMEs) are an important source of product innovation and boost the product pipeline of larger companies, and would be a major beneficiary of adopting the same 'connected philosophy.' Having a connected and collaborated healthcare value chain, whether big or small and sharing information more freely, should all have a positive effect on drug development and innovation, ensuring that future pipeline products enter the market quickly and are strong market contenders.
Innovative or disruptive?
The way people consume products and services is changing so much. Demand for goods in all shapes and sizes continues to increase. Manufacturers in all industries have to respond quickly to these changing market conditions and in the most efficient way. Adopting Industry 4.0 standard technologies will definitely help companies to respond positively to these market changes, future proof their manufacturing operations and, inevitably, drive sustainable growth and innovation.
Pharmaceutical industry experts report that, to prosper, they need to be responsive to the changing environment and to develop new ways of providing patients with improved health outcomes at a fraction of today's cost. Many pharmaceutical organisations are information factories, which is great, but the data collected needs to be analysed much more effectively to make better decisions to become more productive.
New job roles will evolve with time, such as business and operational analysts, and new manufacturing systems will develop to cope with the ever increasing demands for data. People will become the centre of this new smart, connected world as we need people along with processes and systems to make sense of all the data. High development costs, slow development processes and strict patient data privacy could all have a direct impact on rising medicine prices.
The collaboration of the value chain, along with the use of connected technology, might be the key to address this, and ensure the future success of the pharmaceutical industry. IoT may be seen as a disruptive technology to many, but those who will gain real benefits from it will be those who see the possibilities, see the gains and make it happen for them, instead of those who see the difficulties, the pain and the problems … and just letting it happen.
Reference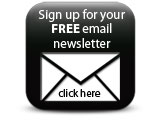 1. https://en.wikipedia.org/wiki/Connected_health.
Companies