Jerry St Peter to spearhead NicOx expansion in US
Aims to build an international ophthalmology company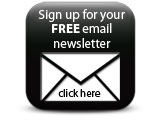 French pharmaceutical firm NicOx has appointed Jerry St Peter as executive vice president and general manager of its US subsidiary, NicOx Inc.

St Peter has extensive knowledge of the ophthalmology market in the US. Most recently, he developed the commercial unit of Inspire Pharmaceuticals, an ophthalmology focused company acquired by Merck & Co for US$430m in May 2011.

In collaboration with NicOx's European headquarters, St Peter will be responsible for identifying and evaluating North American opportunities that can be exploited globally to build NicOx's late-stage ophthalmic portfolio. He will also lead the development of NicOx's US ophthalmology business.

NicOx announced earlier this week that it had acquired 11.8% of the shares of Altacor, a privately held ophthalmology company based in the UK, and entered into an exclusive option agreement to acquire the remaining shares.

Michele Garufi, chairman and ceo of NicOx, said: 'Jerry has been working with NicOx as a consultant for the past five months, helping us in the ongoing evaluation of a number of ophthalmology companies and products. He will be a key asset in the creation and future expansion of our presence in the US as we work towards delivering our strategy of building an international ophthalmology company.'

St Peter joined Inspire in 2003 and held the positions of senior vice president, Ophthalmology Business Unit, svp, sales and managed markets and vp of sales.

Prior to joining Inspire, St Peter held a number of leadership positions for Muro Pharmaceutical, a private ophthalmic, pulmonary, asthma and allergy specialist pharmaceutical company.


Companies