Johnson Matthey integrates X-Zyme biocatalyst products
Biocatalytic technology enables Johnson Matthey to offer highly efficient, sustainable solutions
Since its acquisition of X-Zyme in July 2010, Johnson Matthey's Catalysis & Chiral Technologies (CCT) business has gradually integrated X-Zyme's novel technology into its product and service offering. The robust and readily available enzymatic catalysts for the scalable production of highly pure chiral amines and alcohols complement Johns Matthey's chemocatalytic technology.
The biocatalytic technology also alighs with Johnson Matthey's sustainability initiative, as reactions catalysed by enzymes typically proceed under mild conditions in water. They consumer less energy, do not reuire the use of heavy or toxic metals or hazardous reagents and generate significantly less waste.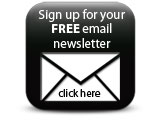 Having worked with X-Zyme since 2007, Johnson Matthey feels the acquisition offered an opportunity to make biocatalysts more widely available. They are designed through the use of proprietary bio- and reaction engineering technologies to be manufactured and used effectively from lab to commercial scale.
Featured Companies