Joseph Leveque becomes US Chief Medical Officer of EMD Serono
He brings more than 20 years of medical experience to the EMD Serono leadership team
Joseph Leveque
EMD Serono, the US biopharmaceutical business of Merck KGaA of Darmstadt, Germany, has appointed Joseph Leveque as US Chief Medical Officer. He will be based in Rockland, Massachusetts.
Leveque will be responsible for working with the regulatory, medical and development teams to enhance EMD Serono's clinical presence in the US and to drive the execution of key medical initiatives.
Leveque brings more than 20 years of experience in the areas of strategic leadership, advancing medical and clinical programmes, as well as life cycle management to the company. He has served as the medical lead in a number of biopharmaceutical roles, and has wide industry expertise across therapeutic areas, with a focus in oncology and immuno-oncology.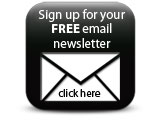 Most recently, he was head of US Medical for Oncology at Bristol-Myers Squibb. Prior to this, he has also held medical affairs leadership positions at Onyx Pharmaceuticals, Cephalon and Amgen.
Companies