Kemal Malik joins Bayer Board of Management and takes responsibility for Innovation
Professor Wolfgang Plischke will retire on 30 April
Kemal Malik
The Supervisory Board of Bayer has appointed Kemal Malik to the Board of Management, effective from 1 February 2014. Malik has been a member of the Bayer HealthCare Executive Committee, Head of Global Development and Chief Medical Officer since 1 July 2007. He will succeed Professor Wolfgang Plischke on 30 April following Plischke's retirement.
Plischke joined Bayer in 1980 and has been a member of the Board of Management since 1 March 2006. He is responsible for Innovation, Technology and Sustainability and the Asia/Pacific region. Malik will be responsible for Innovation and take over responsibility for the North America region.
Labour Director Michael König will take responsibility for Technology and Sustainability and for the Asia/Pacific region on 30 April.
Malik's successor will be announced at a later date, said Bayer.
Wolfgang Plischke
'In recent years, Kemal Malik has very successfully driven the development of new drug products such as the anticoagulant Xarelto,' said Werner Wenning, Chairman of Bayer's Supervisory Board. 'His international expertise will further strengthen Bayer's innovative capability, especially in the life sciences.'
Malik joined Bayer in 1995 as Head of Metabolism and Oncology Europe in what was then the Pharmaceuticals Business Group. He subsequently served as Head of Global Medical Development before being appointed Head of Global Development.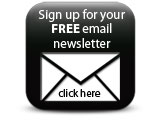 Malik studied medicine at Charing Cross and Westminster Medical School (University of London), graduating as a Bachelor of Medicine, Bachelor of Surgery (MB, BS) in 1987. He subsequently spent several years in clinical medicine at the Northwick Park Clinical Research Centre, London. He then held various positions of increasing responsibility in medical affairs and clinical development at Bristol-Myers Squibb in the UK.
Companies