Kent Stainless cleans up
Based in a modern purpose built plant in south-east Ireland, Kent Stainless is one of the world's leading designers and manufacturers of stainless steel products and has established a niche for itself in the pharmaceutical sector. Its cleanroom products have been developed in-house to work in the most demanding environments and include fittings and furniture as well as a range of drainage systems.
It has a selection of gullies manufactured for pharmaceutical and chemical plants and laboratories. A suction cup is used to remove the cover when floor drainage is required on an occasional or intermittent basis when the room is cleaned and disinfected. Kent also offers double containment systems for hazardous products.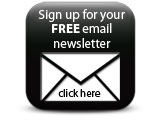 Recently the company invested in 3D laser cutting facilities for pipes and box edges and its electro-polishing facilities are said to be among the largest in Europe.