Kenya bans drug imports with locally manufactured alternatives
Ruling is part of the 'Big Four Agenda' to see manufacturing account for 15% of economic output by 2022
Kenya has employed a landmark ruling to stop the importation of drugs and medical equipment whose alternatives are produced locally. One of Kenya's Cabinet Secretaries, Peter Munya, said that this would improve local firms' market access.
Standard Digitial reported that at the setting up of the first B Braun Pharmaceutical Infusion Plant, Munya said: "Government procurement must be done locally, unless for private citizens who can buy wherever they want because we do not control them. But where public money is being spent, products have to be procured locally."
This ruling is not limited to the pharmaceutical industry, but with the latest push by the Kenyan government to promote pharma manufacturing in the country, this seems to be a key area.
As part of the 'Big Four Agenda', Kenya's government wants to see manufacturing account for 15% of the economic output by 2022. This is the latest step towards this goal.
Munya said that they will be enforcing the new legislation very stringently.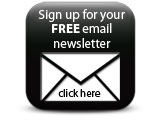 "Any government agency that contravenes those conditions will face the full wrath of the law. We will take severe action against them," he said.
Companies