Kitov Pharma receives notice for anti-CEACAM1 antibody patent
Kitov had applied for a European Patent Office entitled "Humanized antibodies against CEACAM1"
Kitov Pharma, a clinical-stage company advancing first-in-class therapies to overcome tumour immune evasion and drug resistance, has announced receipt of a notification from the European Patent Office to grant a patent for Israeli-based Kitov's application entitled "Humanized antibodies against CEACAM1."
The patent covers protein and DNA sequences pertaining to humanised antibodies capable of specific binding to human CEACAM1 molecules, including its lead monoclonal antibody, CM24, pharmaceutical compositions comprising these antibodies, as well as methods for their use in treating and diagnosing cancer and other conditions.
Kitov is currently advancing preparations to initiate a Phase 1/2 clinical trial of CM24 in combination with nivolumab (Opdivo) in patients with non-small cell lung cancer, and in combination with nivolumab in addition to standard of care chemotherapy in patients with pancreatic cancer.
The trial will be conducted under a clinical collaboration agreement with Bristol-Myers Squibb (BMS) Company, and is expected to begin in the second half of 2020.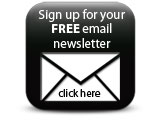 "We are very pleased with this new addition to our patent coverage in the EU, which, together with the corresponding US patent which has been granted earlier this year, strongly positions CM24 as a unique approach for treating cancer patients. We look forward to the anticipated initiation of our planned Phase 1/2 clinical trial with BMS later this year," said Isaac Israel, Kitov's CEO.
Companies