Korean Dongkook Pharmaceuticals enters the CDMO market
Contract Manufacturing | Finance
A biosimilar drug contract with Prestige Biologics has marked Dongkook Pharmaceutical's first foray into the CDMO sector
Korean Dongkook Pharmaceutical has entered the CDMO market with the signing of an agreement to manufacture a biosimilar drug, Tuznue, for Prestige Biologic. Prestige Biologics, a Korean biopharma firm, will provide the API ingredient, then Dongkook Pharmaceutical will produce the finished biosimilar products at its plant in Jincheon, Chungbuk.
Tuznue is a biosimilar of Herceptin, a breast and metastatic gastric cancer drug developed by Prestige Biologics, a Singapore-based Prestige BioPharma subsidiary.
The company has recently completed Phase III global clinical trials and signed a sales license agreement with MundiPharma in Western Europe and will be available to the world market from 2020.
Heung-joo Oh, CEO of Dongkuk Pharmaceutical, said: "With the company's continued efforts to find growth engines, this agreement refers to the Bio Contract Contracting Organisation and the Contract Manufacturing Organisation. This is significant in that it has laid the foundation for business growth."
"The collaboration between the two companies, including discussing and preparing the whole process from clinical sample production to process development and mass production system, is very important, " Oh added.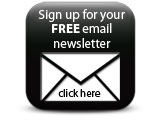 The two companies have agreed to continue to cooperate in the pipeline, starting with the commission. In addition to Prestige Biologics, Dongkuk Pharmaceutical is working with other bio companies to manufacture clinical samples, and plans to expand the CDMO business as one of the company's growth engines by strengthening its quality and technology.
Companies