L.B. Bohle announce workshop on continuous pharmaceutical manufacturing
Contract Manufacturing | Equipment
From powder to the coated tablet
Our workshop from September 19th -21st, 2017 will be offering a practical and theoretical introduction to continuous processing of oral solid dosage forms. It will take place at our state-of-the-art modular continuous production line in Ennigerloh, Germany.
Experience how our worldwide unique unit facilitates the continuous production of film-coated tablets via direct compression, dry or wet granulation.
Learn how to:
start-up and shut-down a continuous manufacturing system
operate a continuous system in state-of-control
influence critical quality attributes of intermediates and the finished dosage form
visualise process- and PAT-data and how to use this information to control your process
Featuring speakers from academia, the pharmaceutical industry and equipment providers, who will share their expert knowledge in continuous manufacturing.
L.B. Bohle Advantages:
more than 35 years experience in pharmaceutical solid dosage manufacturing
four worldwide patents, focussing on machines for continuous processing
R&D and cooperations with universities of Düsseldorf, Aachen and Rutgers.
Experience in Raman-spectroscopy as:
PAT for tablet coating since 2007
Pharma systems and expertise from one source
complete hardware and software integration
comprehensive process support and after-sales-service
Procedure and Conditions:
Every day will feature an interactive mixture of practical hands-on demonstrations of one dedicated continuous production route, each, and lectures from experts in this field.
Rates: 985 ,– € (excl. VAT)
More information: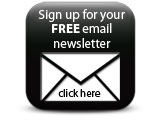 https://www.continuous-production.com/ or https://www.lbbohle.com/
Featured Companies