LIVE FROM CPhI 2011: GalChimia and Applus+ LGAI form strategic alliance
To provide a complete set of services for API development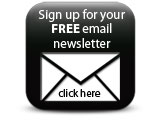 GalChimia, a contract research organisation (CRO) based in Santiago de Compostela, Spain that provides custom synthesis and drug discovery services and Applus+ LGAI, the testing and laboratory division of Applus+, are to combine their capabilities to offer a wider and complete set of services for product development.

This strategic alliance will enable the new organisation, GalchimiApplus, to perform r&d, scale-up and small production, as well as analytical developments and validation.

Jordi Brufau, managing director of Barcelona-based Applus+ LGAI said the collaboration with GalChimia 'is really a step forward for the fine chemicals department; and it follows the common strategy that we want to imprint in Applus+ LGAI, to help customers right from product conception'.

Carme Pampín, chief executive of GalChimia, said: 'We have a wide base of international clients, pharmaceutical and biotech companies, that trust us for their drug discovery efforts and small scale synthesis. The alliance with Applus+ LGAI will allow us to work with them along all the value chain, including GMP batches.'

GalChimia has more than 100 customers across Europe, Asia and the US. The firm employs 24 people and its turnover in 2010 was b1.6m.

Applus+ LGAI was created in 1993 and offers process research, development and scale-up. It employs 14 people and had a turnover of b1m in 2010.

GalChimiApplus will have access to state-of-the-art r&d labs and a production plant, as well as a strong analytical department.


Companies