LIVE FROM CPhI: Global portfolio expands into South East Asia
New pharmaceutical ingredients event to take place in May in Jakarta
UBM Live, organiser of the CPhI portfolio of events, is lauching a new event to cater for the pharmaceutical ingredients market. CPhI South East Asia will take place for the first time from 10 - 12 May 2012 at the Jakarta International Expo in Indonesia.
The latest member of the CPhI global portfolio of pharmaceutical events is being introduced to offer a meeting place for pharmaceutical professionals in this rapidly growing region. The show will offer exhibitors and visitors the opportunity to establish new business opportunities and network with key decision makers in the pharmaceutical industry within the ASEAN region, UBM Live says.
In 2010, Indonesia's pharmaceutical market had an estimated value of US$3.9bn, which represented an increase of more than 10% from the previous year. This growth is expected to continue and is coupled with new legislative reforms that are allowing the ASEAN market drastically to change its relationship with the global market.
Indonesia currently has around 200 pharmaceutical, of which approximately one fifth have foreign investment. There is also a large generics sector, accounting for 75% of total pharma sales, that is controlled by four state-owned companies who have about 70% of the market. Planned reforms include expanding the allowance for foreign investors to own drug companies from the current 75% to a full 100%. The aim is to persuade the big pharma companies to build Indonesian production facilities and create manufacturing and supply hubs for the rest of the region.
'Indonesia is the ideal location for the introduction of a new CPhI event,' said Greg Kerwin, UBM pharma portfolio director. 'The South East Asia region is an exceptional example of a "pharmerging" market and we feel that it is key to establish a presence here at this time.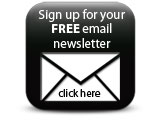 'The new event offers visitors with a unique opportunity to access an area that is aligning itself for explosive growth. The pharmaceutical market is growing across the region, and the increased demand for pharma raw materials offers great potential for international suppliers to expand their footprint in the ASEAN companies. CPhI effectively provides a one-stop-shop for meeting new potential customers and partners in these growth territories.'
Companies