Laetus Open House on serialisation - it's a MUST
After the great success of our Laetus Track & Trace Academy Days 2015 - and with the three-year time limit having started due to the publication of the EU FMD Delegated Regulation - participation at this year's Open House needs to be on your itinerary
After the great success of our Laetus Track & Trace Academy Days 2015 - and with the three-year time limit having started due to the publication of the EU FMD Delegated Regulation - participation at this year's Open House needs to be on your itinerary.
Secure a place on June 1st (for presentations in German) or on June 2nd (for presentations in English), to take advantage of the following content:
Expert panel 'Serialisation made easy' with participants of original and generic companies and contract packers
Panel discussion 'Training and expertise management' with Academy-users and experts
Live Demo 'end-to-end' Track & Trace Systems (Level 4-1)
Training Teaser in the Track & Trace Academy
Combine your visit with a participation at the GS1 Roadshow on 31 May in Frankfurt.
Sign up today at trackandtraceacademy.com/open-house-2016.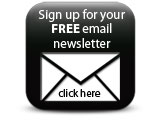 If you would like to participate with a compelling lecture or an intriguing contribution to the discussion, then please don't hesitate to contact Monika Hartz: monika.hartz@laetus.com; T +49 6257 5009-263.
Companies