Laser-based leak detection more accurate than blue dye
Packaging | Research | Regulatory
Research commissioned by Sepha has revealed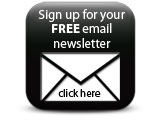 Technology-based non-destructive leak detection is significantly more accurate in detecting weak seals in blister packs than blue-dye test methods, research commissioned by specialist machinery manufacturer Sepha has revealed.

The initial results of the research, undertaken by packaging experts at the University of Ulster's School of Engineering, form part of an in-depth study to be published as a White Paper later this year.

The research has found that Blisterscan, a laser-based detection device, is capable of detecting 50% more holes at 10 micron and 20% more defects at 15 micron than traditional blue dye testing.

The study is looking at blister packs using different tablet sizes, foil thickness and pack formats to demonstrate that technology-led testing procedures will reduce cost and improve quality on packaging lines.

Professor Dorian Dixon of the University of Ulster's School of Engineering said: 'These initial results highlight that Blisterscan is much more reliable, accurate and capable of detecting 15 micron leaks than blue dye.'

Further tests on 10, 15, and 20 micron holes will be carried out as Dixon moves towards the completion of his White Paper at the end of 2010.

Belfast-based Sepha has introduced three pharmaceutical packaging machine prototypes that it says will offer effective yet lower-cost options for detecting leaks in pharmaceutical packaging such as blister packs.

The Irish firm manufactures non-destructive inspection equipment for inspecting the seal integrity of pharmaceutical and medical device blister packs. It also designs and manufactures deblistering equipment for product recovery from pharmaceutical blisters and lab-scale blister packing machines for clinical trial use.


Companies