Lilly to invest in global insulin manufacturing capacity
Further significant spending in response to growing diabetes epidemic
Eli Lilly is to invest more than US$700m to enhance its global insulin manufacturing capacity in Puerto Rico, France and China, as well as in Indianapolis, where it has its global headquarters. The announcement raises Lilly's manufacturing commitment in the past year to more than $1bn in planned investments in response to the growing diabetes epidemic and increasing global demand for insulin.
Nearly half of the $1bn investment will improve the company's Indianapolis sites, where Lilly has been manufacturing insulin since it introduced the first commercially available insulin product in 1923.
Lilly recently communicated insulin-related commitments in Indianapolis totalling $320m to expand insulin-active-ingredient and drug product manufacturing capacity, as well as an additional $80m in ancillary projects.
'Insulin is a cornerstone of diabetes treatment and its use will only continue to increase given the rising number of people with diabetes around the world,' said Enrique Conterno, senior vice president and president, Lilly Diabetes.
The new manufacturing investments will support both existing and future insulin-based medicines and are as follows:
France — $120m to enhance insulin cartridge manufacturing capacity
Indianapolis and Puerto Rico — $245m to expand insulin-active-ingredient and delivery device manufacturing capacity
China — $350m to expand insulin cartridge manufacturing capacity
The commitment to expand insulin production in China is the latest in a series of diabetes-related investments in this part of the world, such as the opening of the Lilly China Research and Development Center in Shanghai in 2012.
'The burden of diabetes knows no boundaries,' said Jacques Tapiero, senior vice president and president, Lilly Emerging Markets. 'In particular, our ongoing investment in China will help Lilly bring medicines to the country with the largest population of people with diabetes—and which is projected to rise to more than 142 million by 2035.'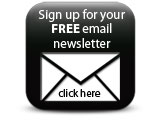 In addition to committing to investments in manufacturing, the company is investing heavily in diabetes research. Lilly currently has 14 new molecular entities in clinical development, including three under regulatory review and another in Phase III, for the treatment of diabetes and related complications.
Companies