Live from ACHEMA: New single-use fermentor brings microbial applications up to speed
Industry-leading, single-use technology now available for dense, rapidly growing microbial cultures
A new single-use fermentor from Thermo Scientific matches the performance of stainless steel while eliminating clean/steam-in-place steps, reducing set-up time and mitigating cross-contamination risk in microbial fermentation.
Featured at Achema in Hall 4.2, Stand D8, the Thermo Scientific HyPerforma Single-Use Fermentor (SUF) is the first single-use system specifically engineered for microbial fermentation and designed to support scale-up from the lab to GMP production. Capable of meeting the aggressive performance demands of industrial microbiology, the HyPerforma SUF integrates into existing Thermo Scientific single-use technologies to achieve exceptional efficiency and scalability across the entire bioprocessing workflow.
'Until now, fermentation equipment has been hard to convert to single-use due to the aggressive demands of fast-growing microbial cultures. Modified single-use bioreactors have been used, but are not designed for ideal growth conditions,' said Daniel Nelson, product manager, single-use systems at Thermo Fisher Scientific. 'Through engineering an innovative, single-use exhaust and condenser system, coupled with powerful mixing, we overcame constraints in oxygen transfer to create the first purpose-built single-use fermentor.
'The HyPerforma SUF is a natural progression developed specifically for fermentation processes and a dedicated tool needed to increase choice, flexibility and performance for all bioprocessing workflows.'
Key product features include:
Effective mass transfer, powerful mixing, and temperature control using three Rushton-style impellers and baffled, jacketed vessel.
5:1 turndown ratio and 3:1 height-to-diameter ratio for consistent scalability and flexibility of process design (both 30L and 300L models).
Efficient exhaust management system, enabling high flow rates (2VVM).
Vertical access door for easy loading and retrieval of the BioProcess Containers and harvest lines.
Turn-around times between batches as low as two hours.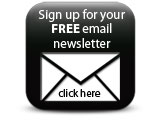 As a two-part product, the HyPerforma SUF comes paired with a Thermo Scientific BioProcess Container (BPC) – pre-sterilised and gamma irradiated. With an open architecture design, the HyPerforma SUF with BPC is highly flexible. It can also be retrofitted into existing fermentor operations, as well as configured to operate with existing software and control equipment, or delivered turnkey for immediate use.
Featured Companies