Lonza appoints new chief executive
Biotechnology | Contract Manufacturing
Former Cognis executive, Richard Ridinger, will take the role on 1 May
Richard Ridinger
Richard Ridinger has been appointed as the new chief executive of Lonza. He will replace acting ceo Rolf Soiron on 1 May. Soiron took the interim role in January after former ceo Stefan Borgas was fired after Lonza's 2011 profit fell by 33%.
Ridinger was most recently responsible for Care Chemicals, the largest sector at Cognis. Following the takeover of Cognis by BASF at end of 2010, Ridinger supported the integration of the company. He held numerous leadership functions at Cognis for 11 years and at Henkel for 14 years.
Ridinger's experience spans process development, production management, product- and marketing management of different product areas, leading global business units and co-responsibility for leading a worldwide specialist chemicals group.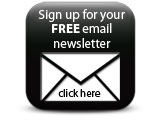 Lonza's Board of Directors has also appointed Marc Funk, Group General Counsel and Board Secretary, as a member of the Management Committee. He joined Lonza in January 2009. Prior to this he was associate general counsel at Merck Serono.
Featured Companies