Lonza celebrates opening of ADC payload facility
Because of COVID-19 measures, the opening was held as a virtual opening ceremony
Lonza has inaugurated the first of two manufacturing suites for antibody-drug conjugate (ADC) drug-linker (payload) manufacturing at the Visp (CH) site. This first manufacturing suite handles compounds with occupational exposure levels down to 1ng/m3 and is dedicated to the manufacturing platform for ADC drug linkers.
The expansion underlines the strategic position of ADCs in the Lonza portfolio, with the company developing and producing all components of the cancer treatments: cytotoxic payloads, antibodies and the required linkers on one site.
Because of COVID-19 measures, the opening was held as a virtual opening ceremony, connecting multiple customers and Lonza sites worldwide after the first process validation was completed and manufacturing for in-market supply started.
The first of two HPAPI suites supports a global biopharmaceutical partner by securing their long-term supply of highly-potent ADC payloads. The suite has been in operation since March of this year. A second suite will become available to other customers early in 2021 for similar HPAPI and payload development and manufacturing programs.
These suites will extend the options for companies developing APIs with even higher potencies.
Gordon Bates, President Small Molecules, Lonza said: "This partnership is a great example of how we can support both early and commercial-stage biopharmaceutical companies through innovation in manufacturing technology and flexible business models. Our customers developing highly potent and increasingly complex medicines need a partner whom they can trust to handle these toxic substances throughout their lifecycle and to deliver in sync with their needs, whether for clinical or for commercial supply. Our partner has recognized the value in combining expertise in biologics and chemistry on one site and this investment has expanded our collaboration."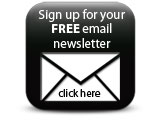 Maurits Janssen, Strategic Business Development Small Molecules, Lonza said: "Supply from the facility is critical, and by supporting one of our global partners in the oncology field, we are enabling the treatment of many cancer patients. Oncology continues to be the leading indication in biopharma and a key driver for highly potent ingredients such as antibody-drug conjugates. We continue to add capabilities and capacity to meet the development and manufacturing needs of our partners in this field to answer to their increasing demand."
Companies