Lonza reshuffles management team
Contract Manufacturing | Ingredients
Will refocus its Custom Manufacturing and Bioscience sectors into one group
Lonza, the Swiss supplier to the pharmaceutical industry is to restructure to improve the efficiency of its worldwide organisational structure and operations.
The company will refocus its current Custom Manufacturing and Bioscience sectors into one pharma market segments group. Microbial Control and Life Science Ingredients will be regrouped into a speciality ingredients market segments group to be overseen by a new Executive Committee, represented mainly by COOs Stephan Kutzer and Beat In-Albon, respectively.
The former Management Committee has been renamed the Executive Committee, consisting of five members: CEO Richard Ridinger, CFO Toralf Haag, CLO Marc Funk with Kutzer and In-Albon.
'The new lean Executive Committee will allow us to focus our organisation toward our target markets underpinned with Operational Excellence and state-of-the-art corporate services. Following these changes at the top-level management we will gradually roll out subsequent organisational changes throughout the company,' said Ridinger.
'We will create a lean organisation focused on improving efficiency and profitability with dedicated market orientation.'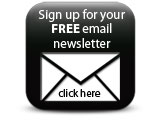 In connection with this new management structure Jeanne Thoma, Uwe Böhlke and Lukas Utiger will step down from their former roles on the Management Committee.
Companies