Lonza to develop scalable AAV manufacturing process for ddRNAi therapeutics for Benitec
Process will enable the production of sufficient material to meet potential demand
Lonza Houston is to develop a scalable manufacturing process for Benitec Biopharma's, patented gene-silencing technology, DNA-directed RNA interference (ddRNAi) to deliver Adeno-Associated Virus (AAV-delivered products intended for therapeutic use in humans.
Lonza will use its biological, cell and viral gene therapy manufacturing expertise to facilitate the development of a cost-effective, scalable and robust suspension culture-based manufacturing platform for Benitec, based in Sydney, Australia. The process will enable the production of sufficient material to meet the potential demand for treating diseases that affect millions of people such as hepatitis C.
'This agreement with Benitec continues the development of our robust and large-scale AAV platform for the production of AAV-based viral gene therapies,' said Andreas Weiler, Head of Emerging Technologies for Lonza's Pharma&Biotech segment.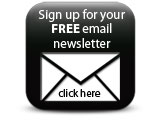 'Lonza will utilise our cGMP manufacturing knowledge and world-class quality systems to help Benitec develop these promising novel therapeutics for patients.'
Companies