Lord Darzi celebrates British SME success at world's biggest medical fair
Medica gives UK firms an opportunity to seek out business partners throughout the world
UK Business Ambassador Lord Ara Darzi has celebrated the ground-breaking innovations showcased at Medica, the world's biggest medical fair.
Around 300 British firms, many supported by grants from UK Trade & Investment (UKTI) under its Tradeshow Access Programme (TAP), are at the event in Germany with innovations that can save lives or help those with chronic conditions, and the fair in Dusseldorf will give them an opportunity to seek out business partners throughout the world.
'UK firms are at the forefront of developing life-saving products for people around the world. They are making great advances in areas such as heart disease, cancer, diabetes or diagnostics,' said Lord Darzi. 'It is with their hard work and talent that we are able to come to Medica each year with yet another range of innovative products helping improve life expectancy.
'From SMEs to large-scale firms, the UK is the leading country in Europe for life sciences. I congratulate them on their success and Medica for this annual global event.'
The UK has the biggest life sciences industry in Europe. It employs more than 140,000 people in the UK in more than 4,000 companies, including pharmaceuticals, medical technology and biotechnology.
Among the companies visited by Lord Darzi were: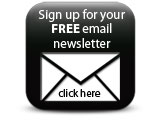 Belfast-based Intelesens, which showcased the inteleholter device. The world's first wireless 'non-evasive body-worn monitor', it is used to record, for example, cardiac arrhythmias. These can then be transmitted to a website accessible by a doctor; and

Crewe-based MedTrade Products, which demonstrated Celox Gauze - a very high performance hemostaic dressing that stops life-threatening bleeding and saves lives. The Ministry of Defence has chosen to use it in Afghanistan.
Companies