Louis Yu joins AMRI as Senior Vice President, Quality and Compliance
He will oversee all aspects of quality and cGMP compliance across all divisions of AMRI
AMRI has hired Louis Yu to fill the newly created position of Senior Vice President of Quality and Compliance.
Yu will oversee all aspects of quality and cGMP compliance at all divisions of AMRI, including Drug Discovery Services, API and Drug Product development and manufacturing.
Yu joins AMRI with more than 30 years of leadership experience in the quality and R&D functions of branded and generic pharmaceutical companies. Most recently, he was Executive Vice President, Global Quality & Compliance at Perrigo, a manufacturer of private label and branded OTC and generic Rx pharmaceuticals. Prior to that, he was Vice President of Quality at CV Therapeutics, now a division of Gilead.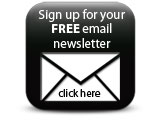 Earlier in his career, he was the most senior quality leader at Forest Laboratories, Solvay Pharmaceuticals and Par Pharmaceutical, as well as holding increasing levels of responsibility in the quality and R&D organisations of the J&J companies.
Featured Companies