Lupin looks to compete with Sun Pharma in Japanese market
Wholly-owned Japanese subsidiary, Kyowa, intends to set up a manufacturing plant at Tottori, Japan, as part of expansion plans in the country
Lupin is said to be looking for acquisitions in Japan to maintain its lead and in a bid to counter the threat from the entry of Sun Pharmaceuticals in that market. The Japanese drug market is the second largest in the world, estimated at US$73bn. Lupin is among companies looking for acquisitions in a country that is said to be extremely brand conscious when it comes to drugs.
Recently, Lupin's wholly-owned Japanese subsidiary, Kyowa, said it intends to set up a manufacturing plant at Tottori, Japan, as part of expansion plans in the country. Kyowa Pharmaceutical is a wholly-owned subsidiary of the the Mumbai-based firm. It has a manufacturing facility at Sanda, Japan.
'To meet the rapidly growing demand for generics, the Kyowa board has proposed the setting-up of a two billion tablets capacity plant at Tottori, Japan, which would be designed to efficiently handle mass volume products and provide flexibility in allowing easy future expansion,' Lupin said in a regulatory filing.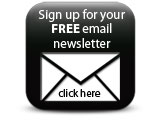 Though Lupin's US business has witnessed a slowdown due to regulatory issues, the Japanese market grew by 9% in the latest quarter. The company's aim is to counter Sun Pharma that has moved into Japan by acquiring 14 brands from Novartis in April for $293m. Sun Pharma will team up with a local partner to sell these brands under its own brand name in Japan.
Companies