Mallinckrodt Baker offers acetonitrile for HPLC applications
Ingredients | Equipment | Regulatory
J T Baker HPLC–9012 provides an alternative for routine HPLC applications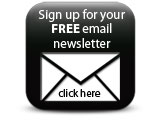 Mallinckrodt Baker, a division of Covidien, a global provider of healthcare products, has introduced a grade of acetonitrile to match the quality requirements for customers performing routine high-performance liquid chromatography (HPLC) applications and analysis.

J T Baker HPLC-9012 acetonitrile extends Mallinckrodt Baker's ability to provide customers with options that closely match performance and quality requirements across multiple applications. This helps ensure a more cost-effective use of acetonitrile in the laboratory, the company says.

The new product is used in isocratic HPLC (refractive index or UV/Vis) and routine gradient HPLC (UV/Vis) analysis, as well as spectrophotometry, ion chromatography, biopharmaceutical purification and quality control testing. It is also gradient elution tested at 254nm and meets ACS specifications for general use, liquid chromatography suitability and UV spectrophotometry.

In addition, Mallinckrodt Baker claims its manufacturing expertise in purification, packaging and analytical testing ensures strict quality control to provide the lot-to-lot consistency required in HPLC methods and applications.

The new product complements J T Baker's HPLC Ultra Gradient-9017 acetonitrile, for more advanced HPLC methods and applications such as trace concentration or environmental analysis, using evaporative light scattering or fluorescence detection.

'We've tailored our HPLC and LC/MS solvent product lines to align with the needs of our customers so that they can select exactly the right grade of acetonitrile,' said Russell Thorpe, Mallinckrodt Baker's global marketing director for laboratory products.

Mallinckrodt Baker, based in Phillipsburg, New Jersey, US, is a manufacturer of high purity chemicals and related products and services sold under the J T Baker and Mallinckrodt Laboratory Chemicals brands. These products are used in research and quality control laboratories, microelectronics, environmental testing laboratories and universities, and for manufacturing in the pharmaceutical, biotechnology and other industrial markets.


Companies