MediGene and Johns Hopkins University sign AAVLP pact
Will examine product candidates for the prevention of HPV-associated diseases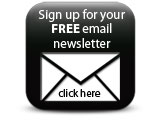 German biotechnology firm MediGene and Johns Hopkins University in Baltimore, US, have agreed to collaborate in the field of AAVLP vaccine technology. The firms aim to test vaccine candidates derived from the AAVLP programme for the prevention of HPV-associated cancers, and in so doing advance the AAVLP programme.

The vaccine candidates will target a number of carcinogenic human papillomaviruses (HPV) that cause, for example, cervical cancer. The lead investigator will be Richard Roden, professor of Gynaecology/Obstetrics and Oncology at Johns Hopkins University School of Medicine, a leading scientist in the field of HPV research.

Dr Frank Mathias, chief executive of MediGene, said: 'The cooperation with this internationally renowned and outstanding research institution is the first significant step in the advancement of our innovative AAVLP vaccine programme.'

In its AAVLP programme, which is currently at the pre-clinical stage, MediGene is investigating the use of adeno-associated viruses (AAV) as a vaccine. The adeno-associated virus is non-pathogenic. The virus protein shell, the capsid, is suited to the production of virus-like particles (VLP), which can be used as a basis for new vaccines.

By inserting short antigenic peptides (B-cell epitopes) into the AAV capsid, a highly specific antibody reaction against selected target molecules can be induced in the body. These antibodies can have a prophylactic effect or act as a therapy against existing diseases.

MediGene is currently conducting research into the application of AAVLP technology for the treatment of cancer and viral infections, and is examining the possibility of using AAV libraries for the systematic identification of suitable vaccine candidates.


Companies