Meeta Gulyani to join Merck Serono on 7 May
Will become Head of Strategy and Global Franchises
Meeta Gulyani
Merck Serono, the biopharmaceuticals division of Merck, has appointed Meeta Gulyani as Head of Strategy and Global Franchises. She joins the company on 7 May and will be based in Boston, US, reporting to Belén Garijo, President and Chief Executive of Merck Serono.
Gulyani will lead Merck Serono's Global Franchises (Multiple Sclerosis & Immunology, Oncology, Fertility, General Medicine & Endocrinology, and Medical Devices).
With Gulyani's appointment, and further to the promotion of Elcin Ergun on 1 January as Head of Commercial, Merck Serono's Pharmaceutical Executive Committee is now complete.
Gulyani joins Merck Serono from Roche where she was most recently General Manager for South Asia, covering India, Sri Lanka, Bangladesh and Nepal, and previously Vice President of Global Portfolio Management.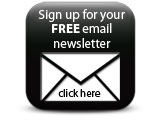 Prior to joining Roche in 2010, Gulyani spent eight years at Sanofi.
Companies