Merck Millipore extends its single-use processing options
FlexReady processing system features industry leading separation technologies
Merck Millipore adds the Mobius FlexReady solution with Smart Flexware assemblies for chromatography to its product family
Merck Millipore, the life science division of Merck KGaA, has added the Mobius FlexReady solution with Smart Flexware assemblies for chromatography to its family of integrated single-use processing solutions.
The firm says the new solution delivers an unmatched combination of performance, operational flexibility, and scalability. It is quick and easy to set-up, offers the ability to switch from one scale to another with a minimum number of component changes and is suitable for pilot plants and contract manufacturing organisations (CMOs) with rapidly changing demands.
A full range of services, including IQ/OQ, process qualification consultancy and first run support, ensure rapid implementation and optimised performance.
Merck Millipore claims the Smart Flexware single-use flow path delivers equivalent or better performance to that of traditional stainless steel systems, while maximising system flexibility.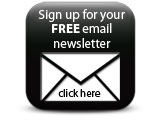 Smart Flexware assemblies are clearly labelled, making them easy to install while significantly reducing the risk of operator error and challenges typically associated with installing single-use flow paths. Additionally, the flow path significantly reduces dead-legs and moving parts, decreasing the risk of contamination to virtually zero.
Companies