Merck opens new Application and Technology Centre in Navi Mumbai, India
Finance | Ingredients | Research
To provide customised solutions for a range of industries, including drug discovery, automobile and decorative paints
Merck opens a new Application and Technology Centre in India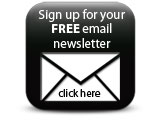 Merck has opened its new 1,700sqm Application and Technology Centre at Nerul, Navi Mumbai, Maharashtra, India, which will enable the pharmaceutical and chemical firm to offer customised solutions to a number of industries including drug discovery, cosmetics and automobile and decorative paints.

Klaus Bischoff, Head of Laboratory Solutions Business Unit, Merck Millipore and Marek Dziki, managing director, Merck Ltd [India] officially opened the new facility.

Following the acquisition of Millipore last year, Merck Chemicals now covers the entire value chain, offering integrated solutions beyond chemicals. According to Bischoff, the new Centre will be an ideal platform to showcase Merck's capabilities for customers in India in the high-growth fields of biopharmaceutical process solutions, laboratory essentials, as well as pigments and cosmetics.

Dziki added: 'With the new Application and Technology Centre, Merck will develop different formulations and new methods as per our customers' needs; thereby giving them the necessary edge over competition.'

The new facility is equipped with 8 application, demonstration and quality control laboratories. Sales force training will also be offered for Merck staff and its customers.

In addition to chromatography analysis, there are laboratories for separation analysis, a critical method in the identification and separation of new chemical entities and new biological entities. Four of the labs address cosmetic actives, cosmetic pigments, printing and coating applications. These will provide technical services such as colour and shade matching where market samples can be evaluated and suitable options recommended. Basic formulations and concepts for all applications and promotional demo tools for coatings, printing, packaging and cosmetics will also be provided at these labs. The lab will also undertake experiments to create new customised solutions for customers.

Merck says the Centre will also open up new vistas in water and chemical analysis capabilities in India.

Merck is a global pharmaceutical and chemical company with total revenues of US€7.7bn in 2009. It employs around 40,000 (including Merck Millipore) people in 64 countries.

Merck Specialities Private Limited is the Indian sales organisation of the global Merck Group of Darmstadt, Germany. It supplies the Indian market with high-quality pharmaceutical and chemical products. Established in 2005, this subsidiary is wholly owned by Merck KGaA.

Merck Limited (formerly E. Merck Limited) was set up in India in 1967; the first Merck Group company in Asia. Merck Limited went public in 1981 and was the first Merck Group Company to do so. The Merck Group now holds 51% of the share capital of Merck Limited, while the remaining 49% is publicly traded on the Bombay Stock Exchange and the National Stock Exchange of India Ltd.


Companies