Merck reorganises Healthcare management team
Forms a new Healthcare Executive Committee to accelerate delivery of pipeline in immuno-oncology, immunology and oncology
Simon Sturge, Chief Operating Officer
Merck has re-organised its Healthcare top management team with the aim of accelerating future growth.
From 30 September, Merck's largest business sector will be governed by the Healthcare Executive Committee, which will comprise four business functions and three supporting functions. It will replace the current Pharma Executive Committee and will be chaired by Belén Garijo, Member of the Executive Board of Merck and CEO Merck Healthcare.
'With this new organisation, we aim to accelerate the delivery of our pipeline in immuno-oncology, immunology and oncology, prepare for new global launches as well as maximise opportunities of our inline portfolio,' Garijo said.
On the Healthcare Executive Committee, Simon Sturge will assume the newly created role of Chief Operating Officer overseeing all commercial regions and countries. In addition, his responsibilities will include the General Medicine franchise, which consists of products to treat cardiovascular diseases and diabetes, as well as Global Manufacturing and Supply. He will continue to oversee the Biosimilars and Allergopharma businesses, which he currently leads.
Rehan Verjee, Chief Marketing and Strategy Officer
Rehan Verjee, currently General Manager Canada, will join the Committee as Chief Marketing and Strategy Officer. He will be in charge of the business' global speciality franchises of Oncology, Neurology and Immunology, Fertility and Medical Devices, as well as the global immuno-oncology alliance with Pfizer and various strategic functions including Business Development.
Luciano Rossetti, Global R&D
Luciano Rossetti will continue to lead the Global R&D function as a member of the Committee. There will be no implications for the existing R&D strategy and operating model.
Jitinder Saini will assume the new role of Global Chief of Staff and Head of the Strategy Realisation Office and join the Committee.
Jitinder Saini, Global Chief of Staff and Head of the Strategy Realisation Office
Andreas Stickler, Global Head of Healthcare Controlling, Randall Bradford, Global Head of Healthcare Human Resources, and Monika Dorda, Global Head of Healthcare Legal, will also be members of the Healthcare Executive Committee. Uta Kemmerich-Keil, CEO of Consumer Health, will continue to report to Garijo.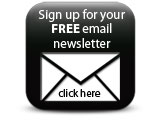 Over the past four years, Merck has completely overhauled its Healthcare business and is now focusing on executing its three-pronged strategy, namely driving key pipeline projects such as its investigational cancer immunotherapy avelumab; maximising its existing portfolio with drugs such as Rebif to treat relapsing forms of multiple sclerosis and its oncology drug Erbitux; as well as expanding further in growth markets.
Companies