Merckle Ratiopharm codes tubes with laser systems
German firm equips two Oystar IWK filling machines with Domino scribing lasers and associated equipment to code aluminium tubes
Merckle Ratiopharm is using Domino equipment to mark tube crimps with batch number and expiry date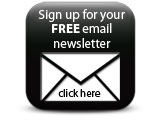 Ratiopharm Group is fulfilling its requirements for efficient coding of aluminium tubes using Domino's industrial scribing laser systems.

The European generics manufacturer first teamed up with coding, marking and traceability specialist Domino in the early 1990s and now uses Domino equipment to fulfil a range of coding applications at its Merckle manufacturing sites in Ulm and Blaubeuren-Weiler in Germany.

A key benefit of the installation for Merckle is that a single coding technology can now be used to reproduce variable data.

Two Oystar IWK tube filling machines have been equipped with Domino scribing lasers to code aluminium tubes with capacities from 2–150g. In order to ensure absolute traceability, the tube crimps are marked with both the batch number and expiry date.

Each system marks two tubes per cycle in stationary mode, with a maximum cycle time of 412m/s (three lines of 15 characters). Precise characters of any size are produced at full production speeds. As well as creating a first-class print image, the laser also guarantees a higher degree of flexibility owing to low maintenance and cleaning requirements, plus the capability to print unlimited lines of text in any orientation.

Despite the wide range of tube sizes, very little adjustment to the Domino system is required at changeover. Its modular construction facilitates installation even where space is at a premium and a minimal consumables requirement contributes to low operating costs. The increased availability of the system helps minimise downtime, while maximising performance, thereby effectively improving Overall Equipment Effectiveness (OEE) and contributing to improved efficiency throughout the plant.

Merckle has also installed a Domino DPX extraction system to remove dust, fumes and other particles generated during the marking process.

In addition, the company has deployed Domino's A-Series continuous ink jet printers at both sites to ensure traceability of products through the supply chain. Typically, the coding of outer packaging with required information – such as expiry dates and batch numbers – is carried out immediately after checkweighing, or during manual assembly.

The automatic self-cleaning function and the nozzle seal system incorporated in Domino's A-Series ensure that the equipment is clean and ready for immediate operation.


Companies