Michael Lehmann joins Patheon
As president of Global Pharmaceutical Development Services
Michael Lehmann
Patheon, a global provider of contract manufacturing and development services, has appointed Michael Lehmann as president of Global Pharmaceutical Development Services (PDS).
Lehmann was Corporate Senior Vice President and General Manager of the Global Early Development business of Covance from 2005 to 2012. In this role, he was responsible for global early development and P&L management.
Prior to joining Covance, he worked for 17 years at GE's Healthcare division in key operational and management roles.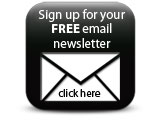 Patheon provides products and services to approximately 300 of the world's leading pharmaceutical and biotechnology companies. These services range from preclinical development to commercial manufacturing of a full array of solid and sterile dosage forms.
Companies