Micron Technologies Limited @ InformEx USA 2010, stand 2135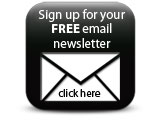 Micron Technologies, the leading provider of particle size reduction for pharmaceutical ingredients, will be announcing the achievement of two major steps in the company history; first, the inauguration in a couple of months of a brand new facility in the US, located at Malvern, Pennsylvania, dedicated to the particle size reduction and material characterisation of active pharmaceutical ingredients; this 90,000ft2 state of the art facility designed for cGMP manufacturing will be equipped with several large units for micronisation of commercial volumes including potent compounds.
Second, Micron Technologies has invested in what is believed to be the largest micronisation suite under full containment available in the market; this unit will be ready for customers very soon and has the ability to fully contain small scale as well as large scale equipment to micronise potent and highly potent compounds.
Micronisation is the quickest, most reliable, reproducible and cost-effective technique to bring a poorly soluble drug to market and these investments will enhance Micron Technologies" leadership in particle size reduction and material characterisation.

Companies