Mikael Dolsten to lead r&d at Pfizer
Former Wyeth executive takes charge of Pfizer Worldwide Research & Development
Mikael Dolsten has become the sole executive in charge of r&d at Pfizer following the departure of Martin Mackay to AstraZeneca.

Dolsten formerly headed r&d at Wyeth and after Pfizer acquired the company he became president of Pfizer's BioTherapeutics Research & Development division, while Mackay took charge of PharmaTherapeutics Research & Development. Dolsten has now become president of Pfizer Worldwide Research & Development and Mackay has taken the newly created position of president of r&d at AstraZeneca.

Mikael Dolsten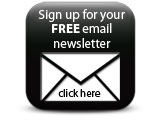 Prior to his appointment at Wyeth, Dolsten held key r&d positions at Boehringer Ingelheim and AstraZeneca.

Dolsten will now lead all of research at Pfizer, as well as development of all compounds through Phase 2, or 'proof of concept.' Late-stage clinical development will continue to be led by clinical teams throughout the Worldwide Biopharmaceutical Businesses.

'Making the consolidation under one leader is a natural and progressive step to take at this point,' said Jeffrey Kindler, Pfizer's chairman and chief executive.

The newly formed Pfizer Worldwide Research & Development organisation will include biotherapeutics, focused on large molecules and biotechnologies; pharmatherapeutics, which will concentrate on small molecules; and vaccines development.

Pfizer said it initially implemented this two-division structure (BioTherapeutics and PharmaTherapeutics) to ensure the progress and steady integration of both organisations. The firm will now implement a diversified r&d platform with the same breadth and research programmes under Dolsten's leadership.

'Mikael's scientific expertise, vision for r&d and commercial mindset have distinguished him at Pfizer and uniquely qualify him to lead our r&d colleagues and advance our pipeline,' added Kindler.

With the departure of Mackay to AstraZeneca, Dolsten is expanding the role of Rod MacKenzie, who is currently senior vice president and head of worldwide research at Pfizer PharmaTherapeutics Research & Development.

In addition to his current responsibilities leading small molecule research, MacKenzie will take charge of r&d strategy in Asia, as well as small molecules pharmaceutical science.


Companies