Mimetas receives US$1.6m in funding to develop organ-on-a-chip neurotoxicity models
Aims to improve existing tests and reduce experimentation on animals
Leiden, Netherlands-based biotechnology company Mimetas has received US$1.6m for development of an organ-on-a-chip model for neurotoxicity. The firm aims to improve existing neurotoxicity tests and reduce experimentation on animals.
A panel of experts from BASF, Sanofi, GlaxoSmithKline, Abbvie, NC3Rs and academic institutions selected the Mimetas solution from a line-up of strong competitors.
Mimetas will lead the project, which also includes the Institute for Risk Assessment Sciences (Utrecht, the Netherlands) and Cellular Dynamics International (Wisconsin, US).
The funding has been awarded in the context of the Neuratect CRACK IT Challenge to support development of better predictive, high-throughput, animal-free models for neurotoxicity of medicines and chemicals. The consortium will develop, analyse and validate high-throughput neurotoxicity models using Mimetas OrganoPlate technology with CDI's iPS neurons. The resulting models will be applied to predict neurotoxicity and seizure induction, helping to reduce animal experimentation.
The OrganoPlates microfluidic technology enables testing of compounds in high-throughput on miniaturised organ models. These models are said to show better predictivity than laboratory animals and conventional cell culture models.
The OrganoPlate platform supports 3D cell culture under continuous perfusion, membrane-free co-culture with epithelial and endothelial microtubules. Mimetas develops and validates customised disease, toxicology and transport models and ultimately will make its technology available for personalised therapy selection.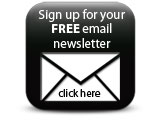 The CRACK IT Challenge is organised by the UK-based National Centre for the Replacement, Refinement and Reduction of Animals in Research (NC3Rs). In 2014, Mimetas secured a $1.6m NC3Rs project targeting kidney toxicity.